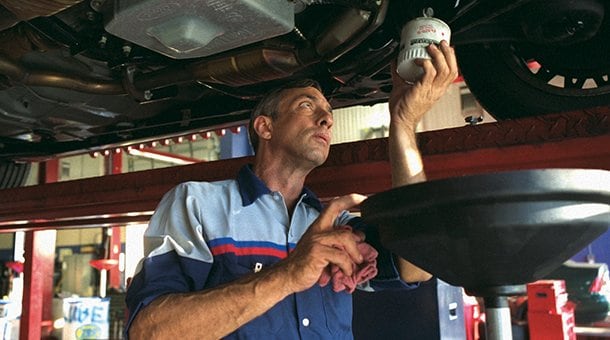 Today's vehicles are some of the most technologically advanced machines ever produced. Even an oil change isn't as basic as it used to be. Our expert Ford Service technicians have the right parts and technical training to help make sure the job gets done right the first time!
Why it's Important to Get Your Oil Changed at Regular Intervals
You want to maintain your vehicle and keep it in great shape. Regular oil and filter changes help your vehicle run with optimum efficiency. When you use the proper grade of oil, you can improve your engine performance.
While everyone drives differently, be assured that we know your vehicle, and we can help maintain it at the appropriate intervals. It's not as frequent as you may think, so we can help save you time. In fact, with certain vehicles you can go up to 1 year or 10,000 miles between oil and filter changes.
For 2009 and newer model-year vehicles, Ford recommends that you change your oil and filter every 6 months or 7,500 miles, whichever comes first. For 2008 and older model-year vehicles, Ford recommends an oil and filter change every 6 months or 5,000 miles, whichever comes first. 
The Works™: Much More Than an Oil Change
When you visit Seymour Ford Lincoln, we'll make sure your vehicle is checked properly with The Works. Our complete vehicle checkup includes a synthetic blend oil and filter change, tire rotation and pressure check, brake inspection, Multi-Point Inspection, fluid top-off, battery test, air filter check and more!
Ready For Your Oil Change?
No appointment is necessary! Consult your Ford owner's manual to know when it is best for an oil change, or take a look at the Intelligent Oil Life Monitor found in your vehicle instrument cluster message center.